Dean Kershner: Vanya, a true story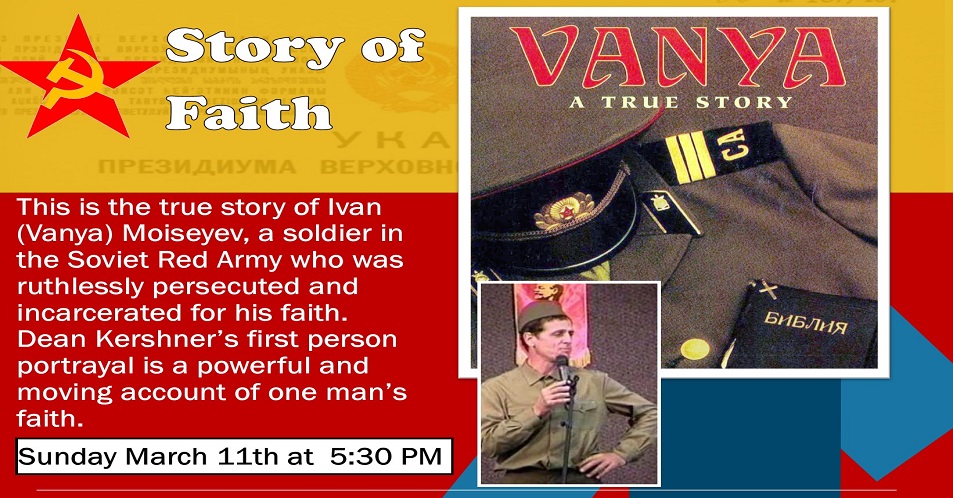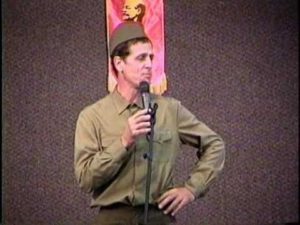 This is the true story of Ivan (Vanya) Moiseyev, a soldier in the Soviet Red Army who was ruthlessly persecuted and incarcerated for his faith. Dean Kershner first person portrayal is a powerful and moving account of one man's faith.
Please join us on March 11th at 5:30 PM.