A year later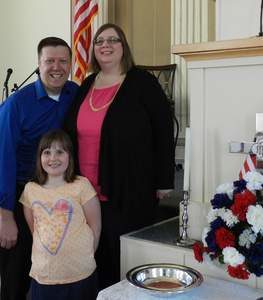 It is hard to believe that my family have been in Stockton Springs for a whole year. A year ago we spent our first night in the parsonage.
It has been a great year. The fine folks in the church have welcomed us in with open arms. They have been receptive to the messages that God has laid on my heart and they have even put up with my flaws and quirks.
Living in the village of Stockton Springs has be equally great. We are surrounded by great neighbors and everyone has been friendly. Just walking around town has been a joy due to people just saying "Hi" are taking a moment to talk to the new guy in town.
Long story short, We are feeling very much at home.